Ya Muiz
This dhikr will help you when you need more vertical thinking about anything.
With the intention of improving vertical thinking ability in any position. People prefer to think broadly in some thoughts. Of course, our recent education style, especially the arbitrage culture, offers us quite different thinking opportunities on this subject. However, sometimes we need a more vertical way of thinking, both for the work we do and for events that need to be more artistic. We demand a sudden spike to catch a serious rise. We need a much more active operation of the intercellular integration system in order to think quickly and rise in the human body. The manifestation of the name Ya Muiz, on the other hand, supports this ascension interaction among the cells themselves, so to speak. If you want to quickly reach the vertical way of thinking on any subject, you can chant the name Ya Muiz 393 times a day, especially in the afternoon, for a certain period of time. Ya Muiz name sheriff when you need more vertical thinking than any subject You can chant.
With our live dhikr feature, you can chant with anyone you want at the same time and create common dhikr calligraphy.
Unlock 100+ prayers and meditations on finding calm, growing in humility, re-discovering the Dhikrs, secret dhikrs, add manual dhikrs and more dhikr customization features.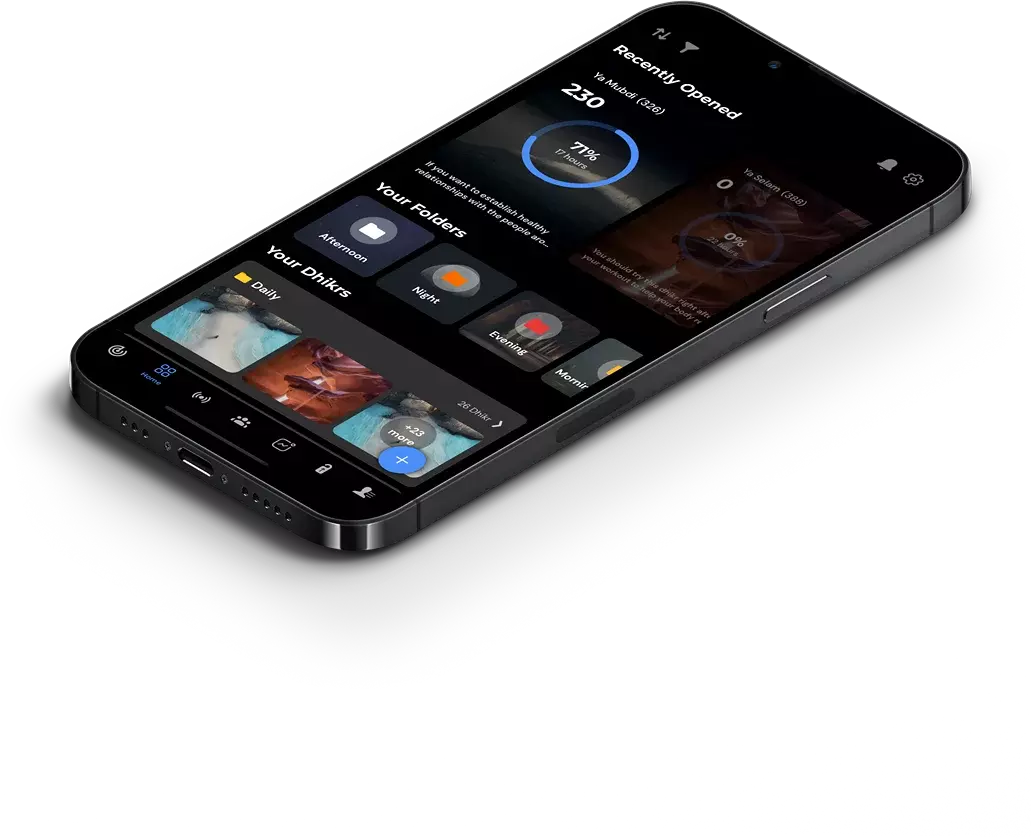 Other topics that may interest you