Ya Müheymin
You should try this dhikr to calm down after occasional tinnitus.
With the intention of better balance and your ear health. Ear health in the human body also means a balanced life. Ear fluid is one of the cornerstones of the balance element, although little is known in the human body. This ear decreases from time to time in relation to what people eat and drink, or their lifestyle. When the necessary needs are not met, this fluid, which decreases gradually, may be due to different reasons, as well as sometimes causing sudden tinnitus or sudden and quickly passing dizziness. In this case, there may be deterioration in your quality of life, both in your balance and in your living standards. With the manifestation of the name of Ya Müheymin, it is possible to eliminate the deficiencies we need in the ear fluid. If you say this name to the sheriff 324 times a day for a few days after such an event, the deficiencies in this liquid, especially the necessary activation for the completion of the missing minerals are provided. A more balanced life and against sudden ear tinnitus Ya Müheymin You can mention the name with the sheriff.
With our live dhikr feature, you can chant with anyone you want at the same time and create common dhikr calligraphy.
Unlock 100+ prayers and meditations on finding calm, growing in humility, re-discovering the Dhikrs, secret dhikrs, add manual dhikrs and more dhikr customization features.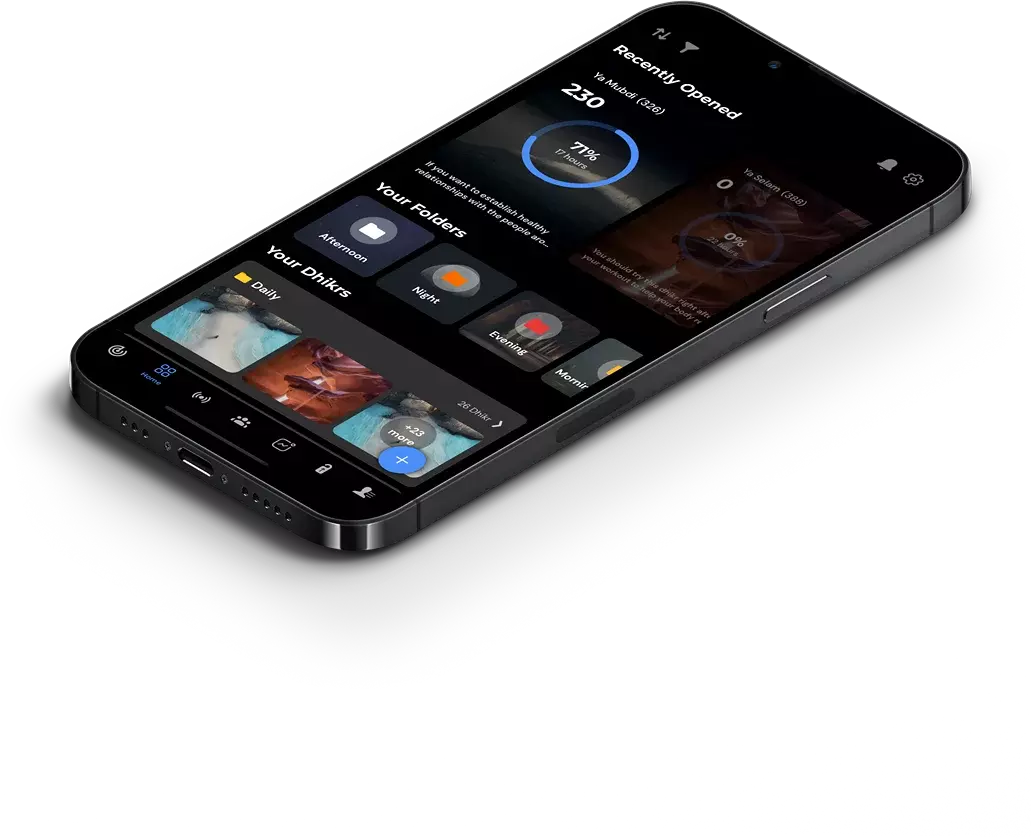 Other topics that may interest you