Ya Vekil
If you want something to be delivered on time, you should try this dhikr.
With the intention of delivering something that needs to be delivered on time. Sometimes we try to send something from one place to another and we can witness that the things we try to send get stuck in some places. This may sound like a technical issue to you; but the truth is, the fact that certain products or your shipments get blocked in certain places is sometimes closely related to the current situation of the people holding that product. At that moment, this negative element loaded against that product can be eliminated with the manifestation of the name Ya Vekil. If you wish for any product or package to reach its destination on time, you can chant the name of Ya Vekil 176 times when you prepare this package. You can chant the name of Ya Vekil with the intention of delivering anything you have prepared to a friend or friend in a timely manner.
With our live dhikr feature, you can chant with anyone you want at the same time and create common dhikr calligraphy.
Unlock 100+ prayers and meditations on finding calm, growing in humility, re-discovering the Dhikrs, secret dhikrs, add manual dhikrs and more dhikr customization features.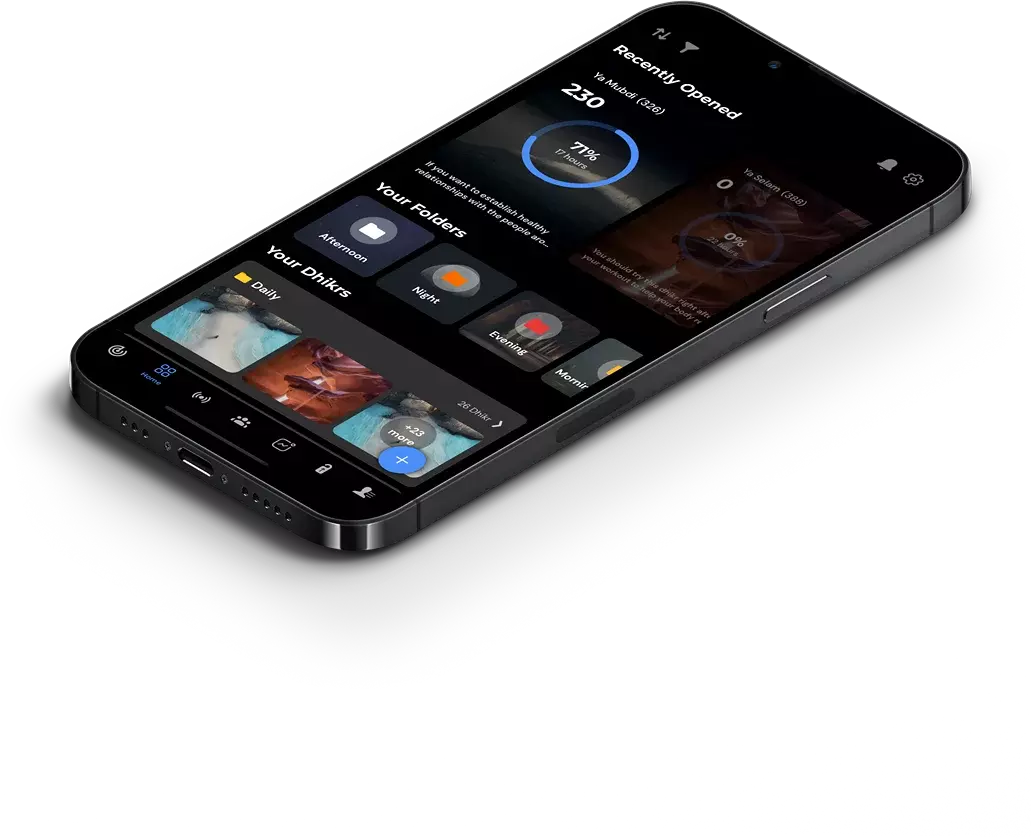 Other topics that may interest you