Ya Vedud
If you want the people around you to truly know and love you, you should chant this dhikr.
With the intention that the people around me can truly know and love me. We say that we have difficulty in expressing ourselves in our current life, and because of this difficulty, we want to express that people misunderstand us and that we are not like that. This is usually caused by the sense of shyness inherent in human beings among communities, or there may be situations that may lead to misunderstandings with excessive action. The name of Ya Vedud, the sheriff, gives rise to the opportunity to be loved around one's own act, freed from stress hormones. If you want to establish the bond of love that you really want between any community, if you chant the name Ya Vedud 424 times before meeting this community, an atmosphere of love can occur. If you want to create a circle of love with the people you have just met, you can chant the name Ya Vedud.
With our live dhikr feature, you can chant with anyone you want at the same time and create common dhikr calligraphy.
Unlock 100+ prayers and meditations on finding calm, growing in humility, re-discovering the Dhikrs, secret dhikrs, add manual dhikrs and more dhikr customization features.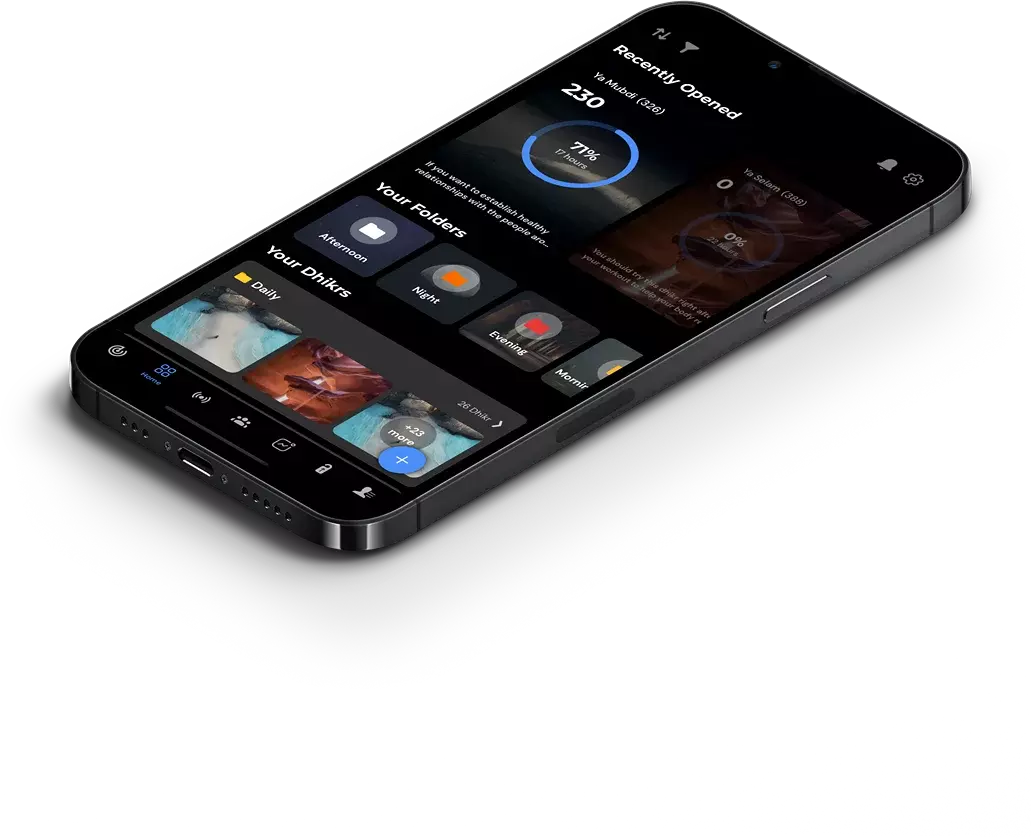 Other topics that may interest you