Ya Varis
If you want to find the right things when you go on a new exploration, you should try this dhikr.
With the intention of finding the right things when you go on a new expedition. Nowadays, people travel to certain geographies both for nature walks or to do any research. They believed that they could find something with their eyes alone during their journey of discovery. Of course, they also have experience from their past. However, both our eyes and our feet must lead us towards that discovery. For us, the attractive power of the space needs to be created by the material existing in this region, to create a calling algorithm according to our needs. You can get even closer to the discovery you need in a scientific or scientific research by reading the name Ya Varis 426 times in a field where you are exploring any new area. In order to open the door to a new discovery in a new journey, you can chant the name Ya Varis.
With our live dhikr feature, you can chant with anyone you want at the same time and create common dhikr calligraphy.
Unlock 100+ prayers and meditations on finding calm, growing in humility, re-discovering the Dhikrs, secret dhikrs, add manual dhikrs and more dhikr customization features.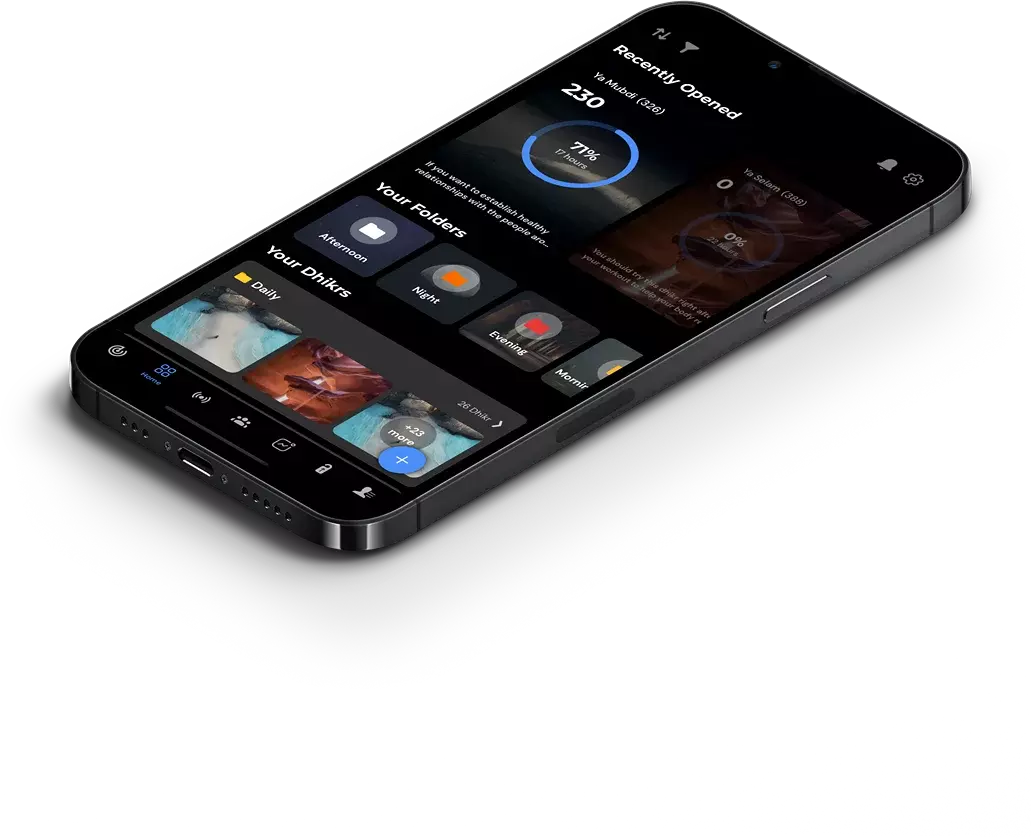 Other topics that may interest you