Ya Raşid
If you want to relax the body contractions after severe tensions, you should try this dhikr.
With the intention of relieving body contractions that occur after severe tensions. The sudden rages in our lives do not only damage our minds. At the same time, our body contracts rapidly, and these contractions, which gradually increase, cause problems in the heart vessels in the future. In another period triggered by anger, the narrowing of the heart vessels can, God forbid, cause a heart attack. The name Ya Rasid, which you will repeat 335 times a day, may cause your body to recover itself by returning to the beginning of all harmful functions consisting of body contractions arising from anger. You can chant the name Ya Rasid with the intention of getting rid of this sudden tension in your own body.
With our live dhikr feature, you can chant with anyone you want at the same time and create common dhikr calligraphy.
Unlock 100+ prayers and meditations on finding calm, growing in humility, re-discovering the Dhikrs, secret dhikrs, add manual dhikrs and more dhikr customization features.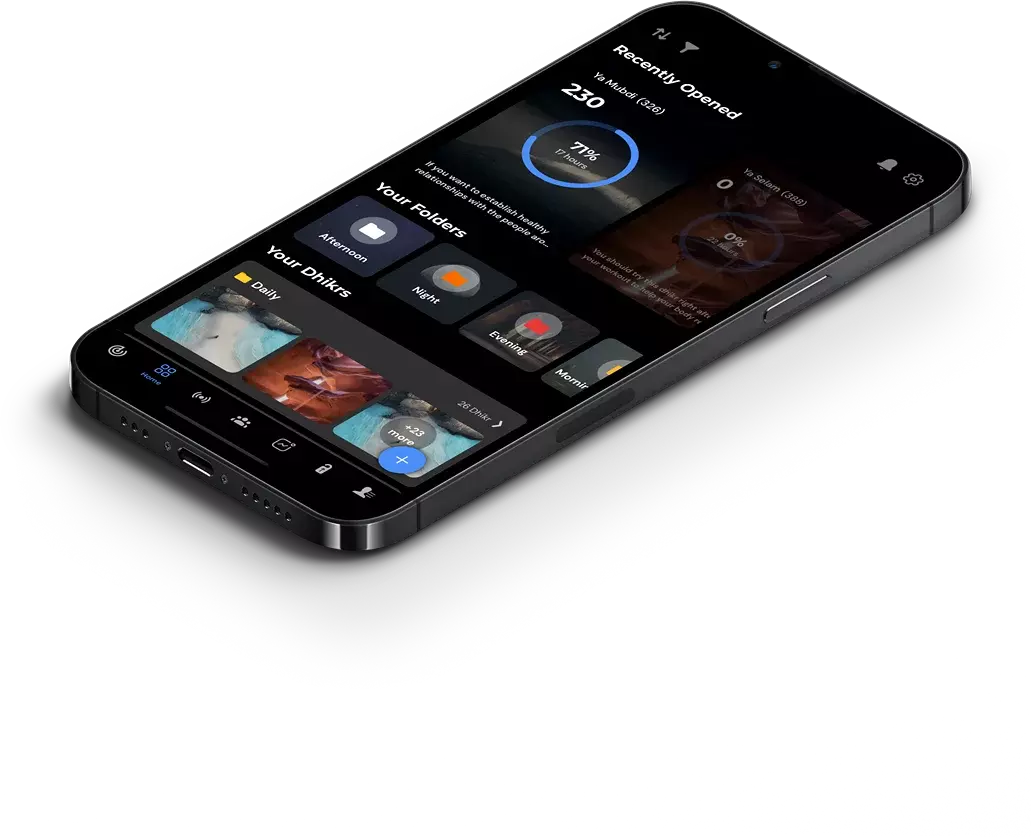 Other topics that may interest you