Ya Rahman
You can chant this dhikr to be good when your mouth tastes good.
With the intention of meeting the most beautiful of tastes. It is an expression that people use in the food they eat after having a sad day. The language of human beings is an organ that works in proportion to the distress, stress and sadness that they experience during the day. If the rhetoric we have heard has upset us, if we have been hurt, the taste of our tongue will fall. This lowness in our language makes it difficult for us to get the real taste. The manifestation of the name Ya Rahman, on the other hand, is conducive to re-expanding the narrowing properties of the taste sense organs in the tongue. The name Ya Rahman has different frequencies and interactions, just like the other names of sheriffs. As a result of this interaction, it helps us to overcome this need by saying Ya Rahman 772 times a day. If there are events during the day that will make you miss your mouth, you can chant the name Ya Rahman 772 times to re-infect with the taste of the food.
With our live dhikr feature, you can chant with anyone you want at the same time and create common dhikr calligraphy.
Unlock 100+ prayers and meditations on finding calm, growing in humility, re-discovering the Dhikrs, secret dhikrs, add manual dhikrs and more dhikr customization features.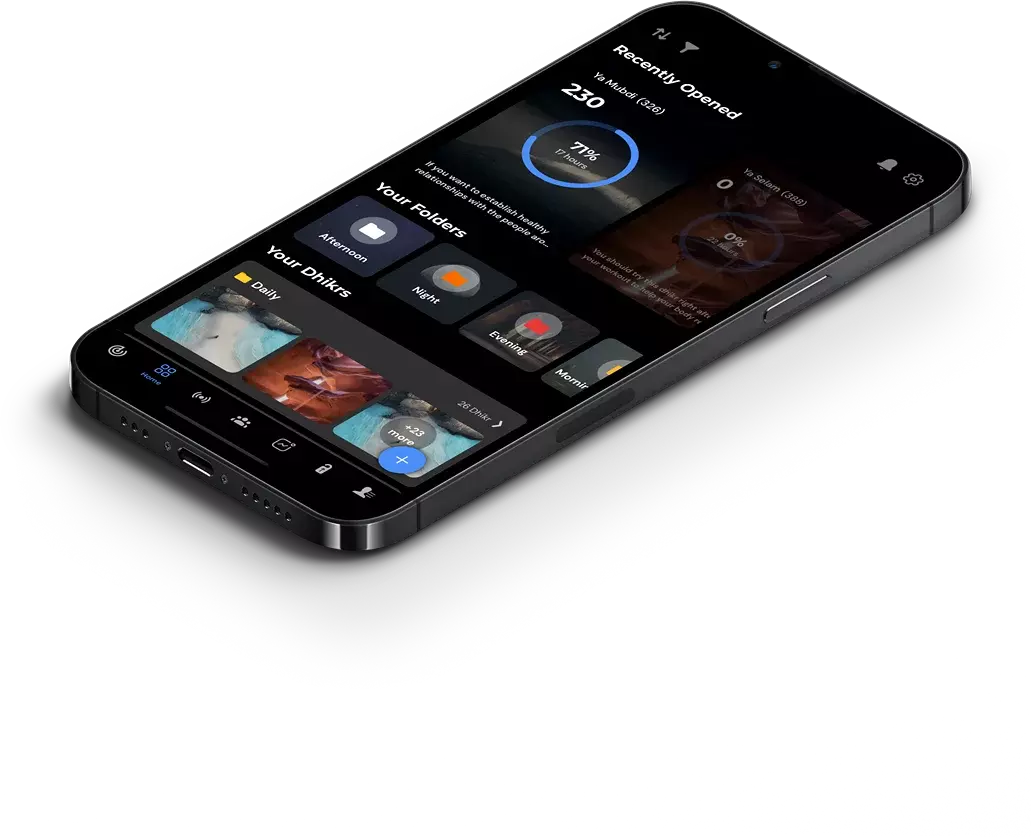 Other topics that may interest you