Ya Rafi
Before an important speech, you should take advantage of the power of this dhikr to suppress your excitement.
With the intention that your audience can be influenced by your speech. We want our words to be taken into account, especially when speaking in front of crowds or in a group. From time to time, due to the conditions of the day and even the meteorology or the place you are in, many factors, we can see that those around us do not take our word into consideration because of conditions that are not only related to our speech. In order for a much more interactive conversation to be possible, many elements in the environment must be covered with an invisible screen by other audiences. Ya Rafi, the sheriff, so to speak, creates this special veil, making your word more important, that is, the effect of your word increases. If you chant the name Ya Rafi 696 times before any important speech, your speech will be louder and more effective. Before an important speech, you can chant the name Ya Rafi.
With our live dhikr feature, you can chant with anyone you want at the same time and create common dhikr calligraphy.
Unlock 100+ prayers and meditations on finding calm, growing in humility, re-discovering the Dhikrs, secret dhikrs, add manual dhikrs and more dhikr customization features.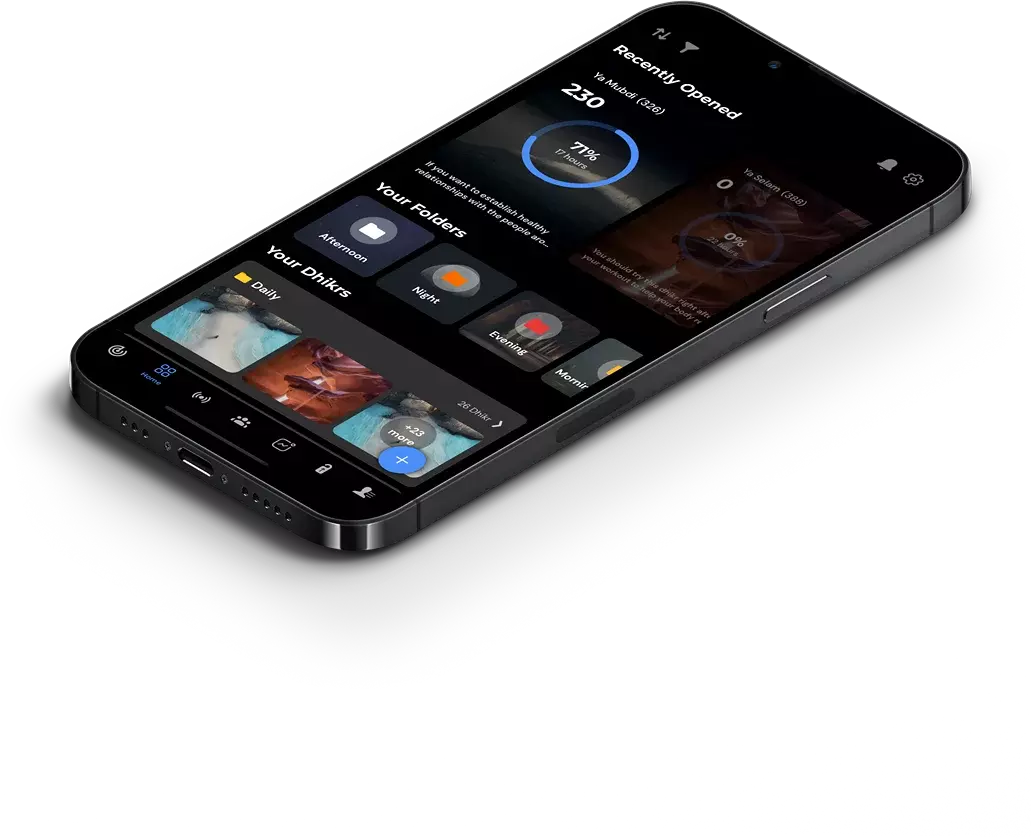 Other topics that may interest you