Ya Mubdi
If you want to establish healthy relationships with the people around you, you should try this dhikr.
With the intention of establishing healthy relationships. The relationships we establish as a result of our social life in our current life can sometimes turn into longer-term relationships. In these relationships, which are especially important emotionally, such as marriage, it is desirable that the parties absorb the deficiencies in each other, and that an integrated emotional state is formed, not through these deficiencies. In order for this to occur, your heart's beating needs to be easily felt by the other side, and it needs to create a warming in his heart. The ancients refer to it as the warming of the heart. If the name Ya Mubdi is sheriff, it acts as an important catalyst in conveying what is in our minds and what we have in our hearts to the other side. The name Ya Mubdi, which you will say 326 times with the person you will establish a relationship with, will be instrumental in the other party's perception of you more easily. The relationships you will establish start with solid foundations, solid foundations You can cite the name Ya Mubdi to build on it.
With our live dhikr feature, you can chant with anyone you want at the same time and create common dhikr calligraphy.
Unlock 100+ prayers and meditations on finding calm, growing in humility, re-discovering the Dhikrs, secret dhikrs, add manual dhikrs and more dhikr customization features.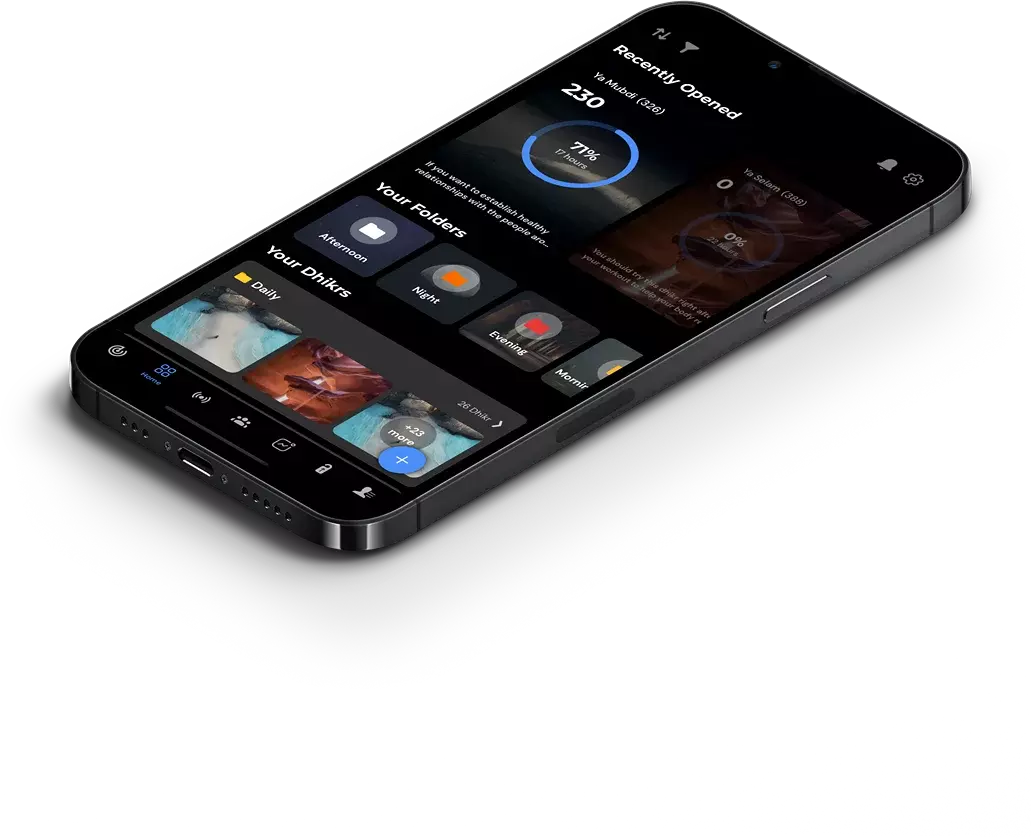 Other topics that may interest you