Ya Mecid
If you want what you hold in your hand to reach its true value, you can chant this dhikr.
With the intention of reaching the true value of what you hold in your hand, in the palm of your hand. Sometimes we want our ideas, sometimes a brand new thing we produce, to be properly understood and valued by people. We may find it difficult to explain something that we believe to be truly valuable, and we may experience delays in expression. This partly leads to the process of being affected by the fear metaphors that we create in our own minds while making that product. It is possible for the product to clean itself, to make the product loveable by people and to understand its real usefulness, by eliminating certain negative elements. While designing any new product, if you cite the name Ya Mecid 70 times during the process of starting and continuing with this design, you may be instrumental in the possibility that this new product or idea you produce will be liked by people. If you want the products you produce to be valued by people, you can mention the name Ya Mecid.
With our live dhikr feature, you can chant with anyone you want at the same time and create common dhikr calligraphy.
Unlock 100+ prayers and meditations on finding calm, growing in humility, re-discovering the Dhikrs, secret dhikrs, add manual dhikrs and more dhikr customization features.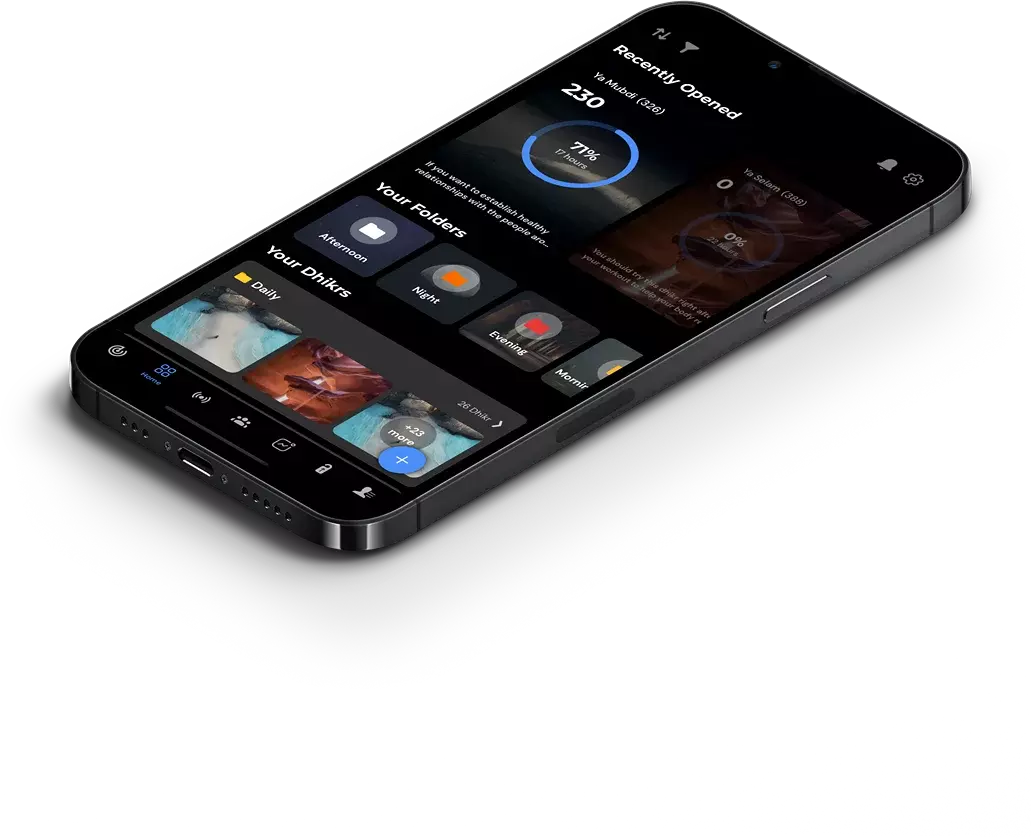 Other topics that may interest you