Ya Kabid
You can find relief with this dhikr when you need to lose the effect of your worries in any situation.
With the intention of eliminating sudden worries that occur in our lives. Many things can cause a person to worry, from the next day to much further. However, all technological infrastructures accelerating in today's world can direct our concerns much further to the future. This precaution our body takes to protect itself can turn into a serious illness over time. On the basis of this discomfort, we come across as the narrowness or compression between our ten memories and the origin experiences that exist behind us. Removing this wall in-between offers the opportunity to reach the thought of "I have overcome these before". This opportunity helps to be overcome more easily with the frequency created by repeating the name Ya Kabid 411 times every day. In any situation, whenever you need to lose the effect of your worries, you can chant the name Ya Kabid.
With our live dhikr feature, you can chant with anyone you want at the same time and create common dhikr calligraphy.
Unlock 100+ prayers and meditations on finding calm, growing in humility, re-discovering the Dhikrs, secret dhikrs, add manual dhikrs and more dhikr customization features.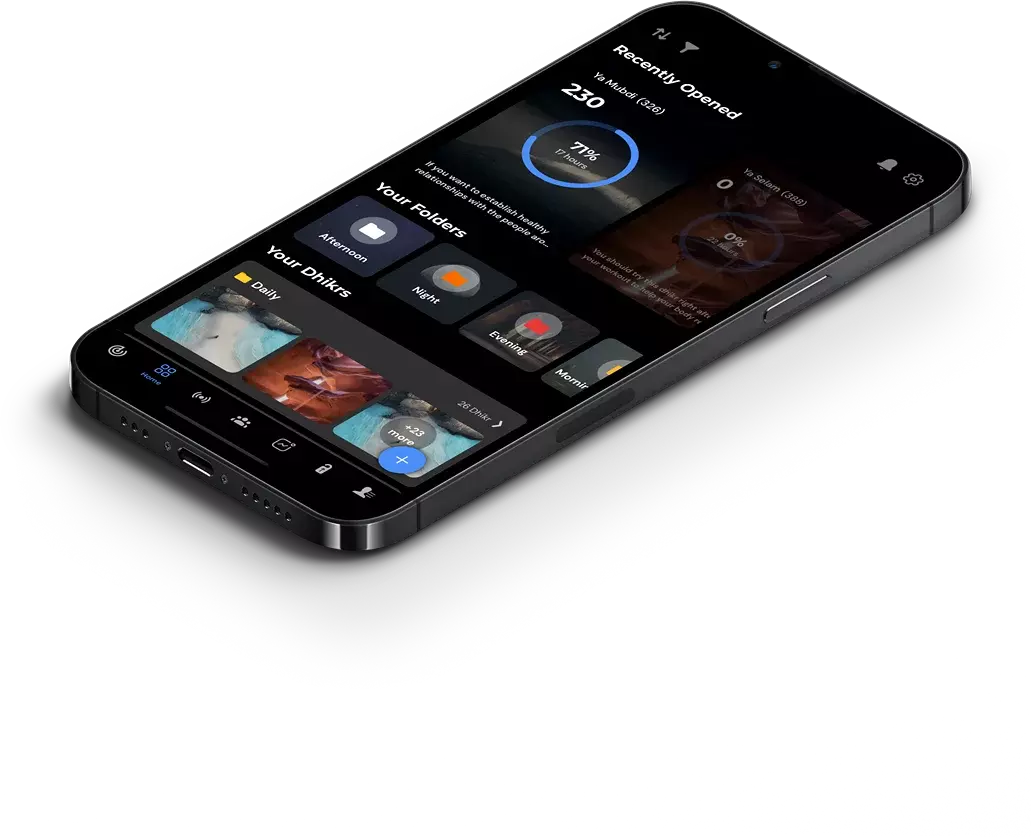 Other topics that may interest you