Ya Basit
You can read this dhikr abundantly when the newborn sibling needs to be accepted by the other.
With the intention of making it easier for siblings to accept a new baby when a new baby joins our family members. Human beings do not have competitive feelings, but they can sometimes have difficulties in sharing their loved ones. Especially in young children, a later sibling creates the feeling of a change in self-view, which creates a process of difficulty in accepting the sibling. However, at this point, human beings have feelings that need to be suppressed, as well as love that needs to be revealed. It is possible for this love to come out from the inside by chanting the name Ya Basit 375 times a day. It can create a new way of understanding and perception in order to contribute to the world of our children and to bring out the love in them with the manifestation of this name of the sheriff. You can chant the name Ya Basit so that the newborn sibling can be accepted by the other.
With our live dhikr feature, you can chant with anyone you want at the same time and create common dhikr calligraphy.
Unlock 100+ prayers and meditations on finding calm, growing in humility, re-discovering the Dhikrs, secret dhikrs, add manual dhikrs and more dhikr customization features.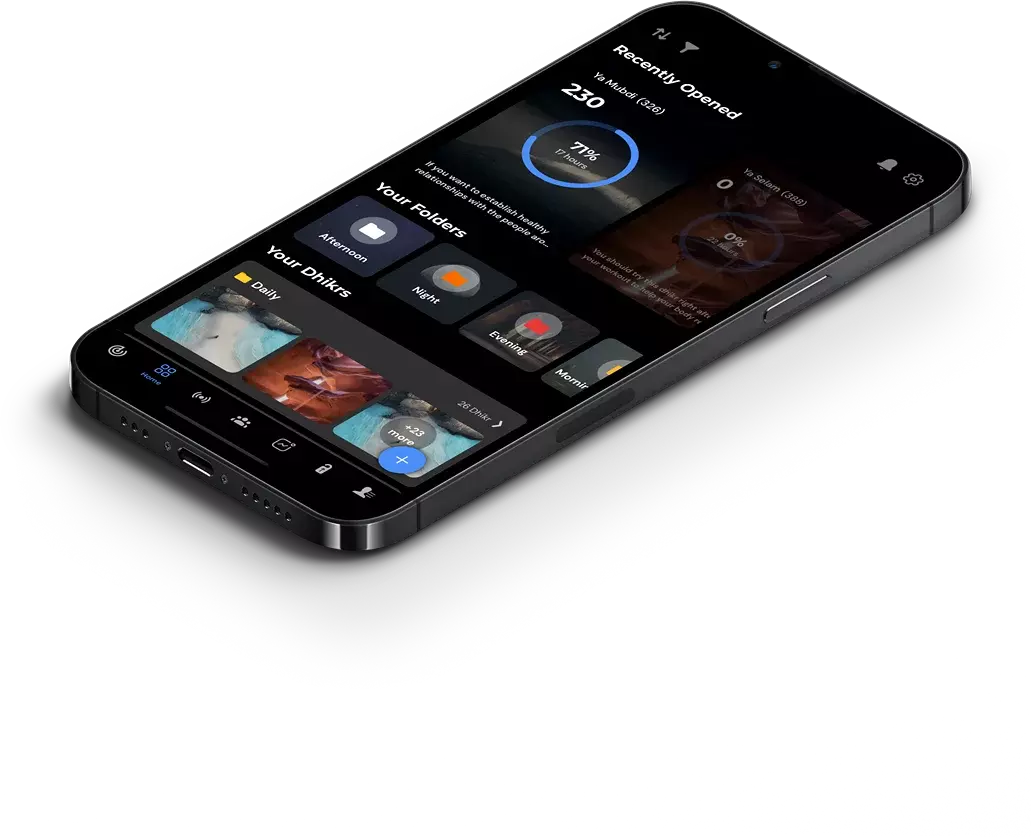 Other topics that may interest you